Defending Your
Users
---
Mark Murphy, CommonsWare
mmurphy@commonsware.com | @commonsguy
Setting the Stage
You Are Not Your Users

Your users' security concerns may not resemble yours
Take into account all use cases of your app

Security Is Determined By What Your Users Receive

What you develop and what you deliver may differ
Because your app is more than your own code
The Software Supply Chain The Software Supply Chain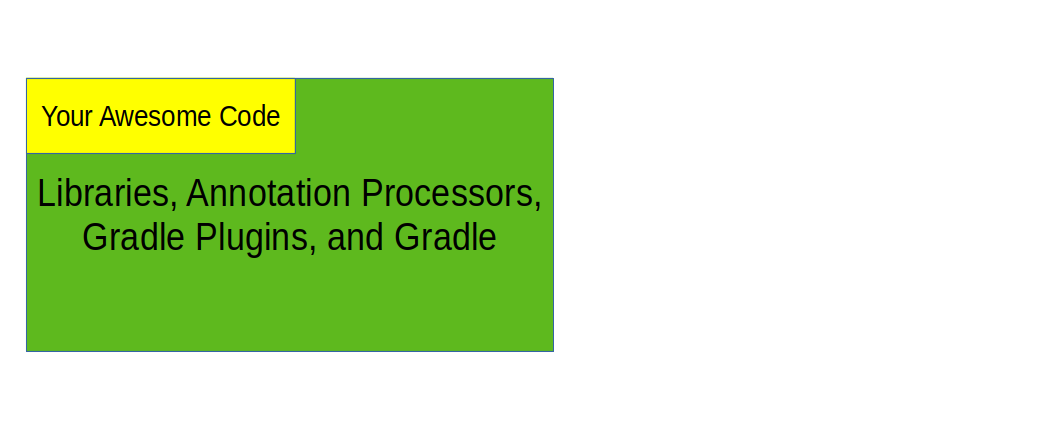 The Software Supply Chain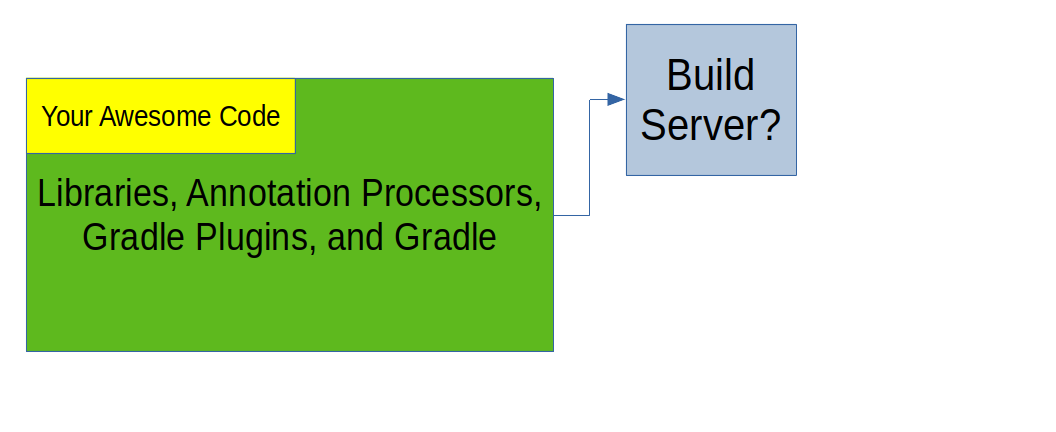 The Software Supply Chain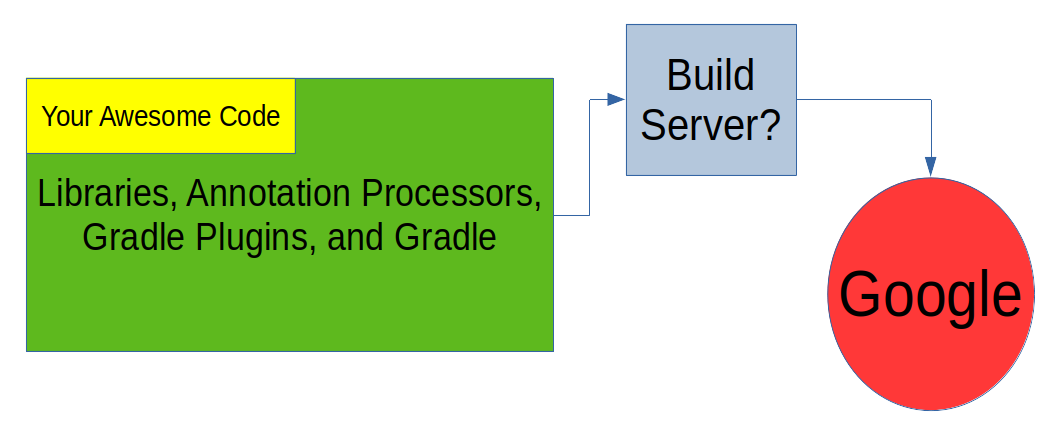 Your Code
Example Malware Defenses
FLAG_SECURE (your windows and others)
Be wary of autofill
Minimize IPC

Verify partner apps: correct signature?
Protect your inbound IPC endpoints

Encrypted local storage (Jetpack, SQLCipher, etc.)
SSL pinning (to your certificate or to your CA)
Your Code
Example Bugs
ZIP Directory Traversal for Code Injection

Scripting
Support multidex

Sanitize inputs… particularly from the network
Using framework ExifInterface
Your Code
Issue Detection
Good code reviews
Static Analysis Tools

Source vs. APK
Commercial vs. open source
Manual execution vs. integrate into Gradle/CI

Security audits
Libraries
Threats
Ordinary security flaws
Intentional malware by the library author (Xavier, MDash)
Hacked Library

Repository prioritization (AndroidAudioRecorder)
Repository hack (RubyGems)
MITM attack
Libraries
Mitigation Steps
Static analysis tools (APK)
Security audits
Runtime detection via data access auditing
Gradle dependency verification
Private artifact repository
Compile Library From Source

As a separate project
As a module in main project
Libraries
Data Access Auditing

getSystemService(AppOpsManager::class.java)
  ?.setOnOpNotedCallback(executor, object : AppOpsManager.OnOpNotedCallback() {
    override fun onNoted(op: SyncNotedAppOp) {
      Log.d(TAG, "onNoted: ${op.toDebugString()}")
      RuntimeException().printStackTrace(System.out)
    }

    override fun onSelfNoted(op: SyncNotedAppOp) {
      Log.d(TAG, "onSelfNoted: ${op.toDebugString()}")
      RuntimeException().printStackTrace(System.out)
    }

    override fun onAsyncNoted(op: AsyncNotedAppOp) {
      Log.d(TAG, "onAsyncNoted: ${op.toDebugString()}")
      RuntimeException().printStackTrace(System.out)
    }
  })

Development Process
Components
Annotation processors
Gradle plugins
Gradle
Development Process
Threats
Attack Your Users

Development-time malware injection, akin to hacked library
Example: XCodeGhost

Attack You

These components run on your development machine and CI server
They can access and modify whatever you can access and modify
Development Process
Mitigation
All the ones from libraries
Avoid third-party Gradle Wrapper
Inspect distributionUrl
Private tools server

Akin to private artifact repo, but for Gradle

Gradle distributionSha256Sum

distributionUrl=https\://services.gradle.org/distributions/gradle-6.1.1-all.zip

distributionSha256Sum=10065868c78f1207afb3a92176f99a37d753a513dff453abb6b5cceda4058cda

You Are What You Sign
APKs are digitally signed
What matters is key that signs the APKs that the user receives

Updates must match on application ID and signing key
APK cannot be altered without invalidating signature

Net: "Tamper-evident packaging"

Nobody can tamper with APK after signing without being blocked
Anyone with APK access before final signing can modify that APK
Third-Party Build Servers
Threats

Real-time modification of APKs
Extract signing keystore and passphrases

Mitigation Steps

Don't distribute APKs from a build server
…Or, don't sign APKs on the build server
…Or, compare the APKs from the build server with local builds for differences
Google Play
Artifact Approaches
Developer-signed APKs
App Signing

You sign the APKs
Google removes your signature, modifies the APK
Google re-signs the APKs for distribution

App Bundle

Google creates the APKs, modifying them
Google signs the APKs for distribution
Google Play
Ch-ch-ch-changes!
What We Know

"Source stamp" <meta-data> in manifest
App Bundles: subdivide based on resource splits, modules

Why Might Other Changes Be Made

Because Google wants to, for some reason
Because Google is coerced

Might not distribute changes to all users
Google Play
Mitigation Options
Sign Your Own APKs

Avoid App Signing, App Bundles
Problem: App Bundles a requirement for new apps in second half of 2021

Developer Inspection of APKs

Problem: getting all the pieces
Only works for changes distributed to everyone

¯\_(ツ)_/¯
In Conclusion
The End Is Near!
Worry about your code
Worry about others' code
Worry about your tools
Worry about your app distribution channels
Learn More!
Slides! Links to Resources! Exclamation Points!!!!?!
https://commonsware.com/presos/2020-10-AppDevSec/