Android 8.0: What You Should Worry About
Minimizing the Panic
The Slow Roll of 8.0
8.0 will affect 1% of users by end of 2017, 15-20% by end of 2018
2017 will feature disproportionate number of "power users"
Minimizing the Panic
"Focus, Daniel-san. Focus."
Breaking Changes
Putting the O in OMG
Background service changes
Background location degradation
Implicit broadcast ban
Changes in app management
Changes with overlay windows
Changes with ANDROID_ID
Background Service Lifetime
We Can't Have Nice Things
Limited to "several minutes"

... where "several" seems be "one"

After that, service will be stopped, akin to stopService()
Does not directly terminate your process, but dramatically increases the odds that it will terminate shortly
Affects targetSdkVersion 26

... and anyone the user chooses to blame
Background Service Lifetime
The Workarounds
Foreground service
JobIntentService

On Android 7.1 and older, behaves like IntentService
On Android 8.0+, uses JobScheduler
Gives you a larger but undocumented window for work (10 minutes?)
Starting Services in the Background
For Those of You Inclined to Cheat
After the one-minute background service window, background services are stopped and cannot be started
There in part to avoid "ping-pong" way to work around background service limit
Also affects you if your app has never been in the foreground (e.g., ACTION_BOOT_COMPLETED)
Affects targetSdkVersion 26... and anyone the user chooses to blame
Starting Services in the Background: Workarounds
Meta-Cheats
startForegroundService()
getForegroundService() on PendingIntent
JobIntentService
Background Location Degradation
We Can't Know Where the Nice Things Are
While app is in the background, location updates will be sporadic
May be superfluous, as your ability to work in the background is limited anyway
Continuous location updates probably requires a foreground service
Implicit Broadcast Ban
Because Polling Is So Much More Efficient... Wait...
targetSdkVersion 26 apps cannot receive implicit broadcasts via manifest-registered receivers
Massive expansion of formerly uncommon limitation (e.g., ACTION_BATTERY_CHANGED)
Rationale: process churn
Select system implicit broadcasts are whitelisted, as are self-broadcasts protected by signature permissions
Implicit Broadcast Ban
The Workarounds: Receivers
If internal to your app, switch to an event bus
Find another way to get this information, via polling and JobScheduler
Use a foreground service and a dynamic receiver
Keep your targetSdkVersion below 26 until you can figure out a better workaround
Implicit Broadcast Ban
The Workarounds: Senders
If internal to your app, switch to an event bus
Use explicit broadcasts

Single peer app? Single explicit broadcast
Unknowable number of recipients? Manual fanout

Switch to some other API model that supports polling and JobScheduler
Detecting Package Changes
Because Polling... Didn't We Cover This Already?
ACTION_PACKAGE_ADDED and kin subject to implicit broadcast ban
Workaround: JobScheduler and getChangedPackages()
Installing/Removing Apps
Admitting There's More Than the Play Store
Users can now grant install/removal rights on a per-app basis
Mechanics

Request REQUEST_INSTALL_PACKAGES, REQUEST_DELETE_PACKAGES permissions
Invoke ACTION_INSTALL_PACKAGE, ACTION_UNINSTALL_PACKAGE as normal
Can call canRequestPackageInstalls() on PackageManager
Misc Breaking(?) Changes
On Stuff That I Try to Avoid Using
Floating windows (e.g., TYPE_SYSTEM_ALERT)

Now all devolve to TYPE_APPLICATION_OVERLAY
Cannot overlay "critical system windows" (e.g. IME)
User has system-generated notification to block these windows
Misc Breaking(?) Changes
On Stuff That I Try to Avoid Using
ANDROID_ID

Now per-user/per-app (or, more accurately, per sharedUserId)
Part of continued privacy moves, to block device-level identifiers
What Android 8.0 Users Will Expect
TL;DR: Not Too Much
Notification channels
Autofill
Your app not crashing horribly due to the aforementioned breaking changes
A pony
Notification Channels
500 Channels, Still Nothing On
New home for hardware requests (LED, vibration, etc.) and importance
Allow user to override those settings on a per-channel basis
Notifications raised in the context of a channel
Use channel groups if you have lots of channels
Idea: allow users to tailor notifications based on their perceived value
Mechanics of Notification Channels
Not That Bad, All Things Considered
Autofill
Oh, This Is Gonna Be Fun
Roughly analogous to equivalent feature in Web browsers
Pluggable autofill service providers, configured in Settings
User is prompted, after form finished, whether to save information for autofill
Later, offered opportunity to apply that autofill information in future forms
Autofill: Opting In
Come On In! The Water's Fine!
Apply autofill hints to fields that match specific roles (e.g, username, password, credit card number)
That's pretty much it
Autofill: Opting Out
Because Autofill Services Might Suck
Widget hierarchy: android:importantForAutofill="no" or "noExcludeDescendants"
Entire Activity

  getWindow()
    .getDecorView()
    .setImportantForAutofill(View.IMPORTANT_FOR_AUTOFILL_NO_EXCLUDE_DESCENDANTS);
  
Autofill: Security
There Are Reasons Why I Am Worried
Autofill security is contingent upon well-written autofill service providers
Possible to leak private data to malicious apps

Limited if autofill service is well-written
Very simple if autofill service sucks

Details to follow
Questions?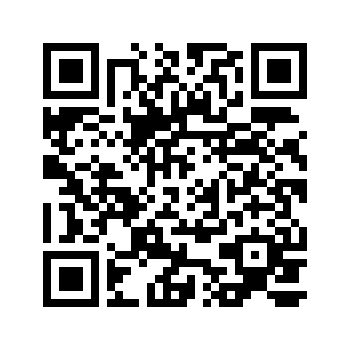 https://commonsware.com/presos/andevconDC2017