A Room with a ViewModel
Investigating the Android Architecture Components
Architecture Components
Released in May as part of Google I|O 2017
Google's take on "the issues of the day"
Room: ORM-ish database access
Lifecycle: the Loader framework for a new era
Room: Entities
TL;DR: POJOs with Annotations
@Entity with metadata about names, indices, foreign keys, etc.
@PrimaryKey on the field that is unique
@Embedded to pull out some columns into separate nested object
@Ignore for things that Room should... y'know...
Room: DAO
Has Nothing To Do with Confucian Philosophy
@Dao to identify its role
@Query methods with SQL statements containing placeholders, returning entities or other POJOs
@Insert, @Update, @Delete methods for rest of entity CRUD
Use @Query for non-entity CRUD (delete by ID, delete all, etc.)
Room: RoomDatabase
A Database! For, Um, Room!
@Database annotation listing entity classes, version code
abstract methods returning DAO instances
Create instance using Room.databaseBuilder()
Room: Types
Wait? Everything Isn't a String?
Implement pair of methods, annotated with @TypeConverter, to round-trip convert from whatever you want into a simple type
Add @TypeConverters annotation to appropriate scope

Database
Entity
Field
Etc.
Room: Relations
OK, Now Things Get Weird
@ForeignKey on child, pointing to columns in parent and providing update/delete rules
And... that's it

No methods on parent to retrieve child
No methods on child to retrieve parent
Nothing in DAO to load object graph... except @Relation, which has issues
Argument: direct relations leads to accidental I/O on main application thread
Room: Migrations
Unless You Get the Schema Right on the First Try
Create instances of Migration
Implement migrate(), akin to onUpgrade() of SQLiteOpenHelper
Work with SQLite "directly", not via Room
Register migrations with RoomDatabase when building
Dedicated test support library
Room: Encryption
What? You Actually Expected Me Not To Talk About Security?
SupportSQLite... classes as abstraction around SQLite implementation
CWAC-SafeRoom: bridge between Room and SQLCipher for Android
Add dependency, create SafeHelperFactory with passphrase, add to RoomDatabase.Builder, and you're done
Lifecycles
The Story of Our Android Developer Lives
LifecycleOwner: Something that has a Lifecycle

LifecycleActivity
LifecycleFragment
ProcessLifecycleOwner: meta-lifecyle, aggregated for all activities
LifecycleService
Anything else you choose to teach about a Lifecycle
LiveData
Because UndeadData Was Too Creepy
Implements cut-down RxJava-style reactive system with observers
Lifecycle-aware, so will clean up after itself
Wrap @Query response in LiveData for reactive Room

...though you can use RxJava Flowable, etc. too
Automatic reactive notification when data changes through Room

Can create your own LiveData for other data sources
ViewModel
Putting the VM in MVVM
Configuration-change-aware container of data
Designed to hold LiveData and other state for rendering your UI
In reality, thin (and strange) wrapper around retained fragments
Only works with FragmentActivity and backport Fragment
Where Things Go From Here
Expect slow progression through alpha and beta releases until 2017 Q4/2018 Q1
Expect more sample code from Google to use this stuff
Expect another pulse of activity in time for Google I|O 2018
Questions?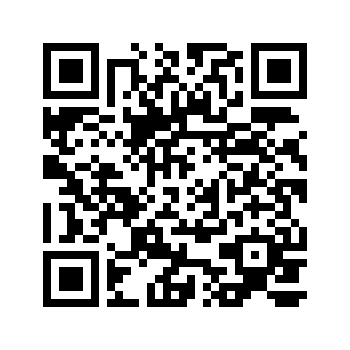 https://commonsware.com/presos/andevconDC2017